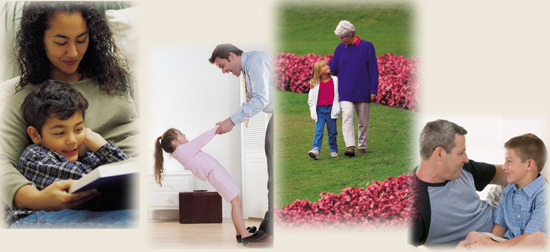 Custody & Parenting Time Evaluations



A court order is required. An evaluation report is submitted to the Superior Court and Attorney's regarding what is in the "best-interest" of the children. Aspects of the evaluation include, but are not limited to:

Psychological Testing (if ordered)
(Parent/Guardian/Significant Others) Attending 2-3 Individual appointments. If you are remarried or cohabitating then your spouse or partner will need to attend a minimum of one session in the office.
Bring children to 2-3 Individual appointments
Attend 1-2 Family sessions in the office.
Home visits if either parent reports concerns about living environment. (If a parent resides outside a 2 hour total diving distance then they may request a home visit by a licensed therapist in their area and pay for this service separately).
Complete Parent and Child Questionaires.
Joint parent meeting.
Signing releases of information forms for any collateral contacts requested by the evaluator. This includes mental health/medical, school, daycare, employment or other records or contacts that seem necessary to make a recommendation.
***I limit my evaluation caseload to 2 active evaluations to provide a personalized service. Please call to inquire about availability
Evaluation Fees
.
***Insurance will not pay for this service.


Retainers:
The ability to predict the final fee is difficult because each evaluation is unique and may require varying amounts of time spent on travel, direct contacts, phone calls, depositions, review of legal documents, research, report writing and court testimony. Each hour of work is billed at $175 hr. A $3500 (per parent) retainer will be requested and must be paid before the evaluation begins. The parties or courts may determine if a different proportion is to be paid by each party.
An average estimate for 2 Parents and up to 2 children is approximately $7000. A higher retainer or additional retainers may be required for additional children over age 5, depositions, extensive document review and clients residing outside of Vanderburgh or Warrick County. This initial estimate does not include court testimony or depositions.
If Psychological testing is court ordered there will be an addtional fee of $650 for the testing.
**Retainers must be maintained throughout the course of the evaluation. Failure to do so will result in the evaluation being placed on hold.
Psychological Testing
Psychological Assessment can be performed individually or as part of a custody evaluation. I only provide this service related to parenting/co-parenting issues. The results and interpretation will be provided to legal counsel, Guardian ad Litum if requested by court order, and referring Court. Recommendations for custody and parenting time are only provided if a full custody evaluation is performed. Fees for an individual evaluation are $3500 per adult. . If subpoenaed court costs are an additional fee (see below). If testing is part of a full custody evaluation then the additional fee for testing is $650 per adult, (See above for fees related to Custody Evaluations.)
Expert Testimony/Case Review
In some circumstances I am retained to provide testimony on a scientific or professional issue because of my experience, training or familiarity with a subject. In these situations I will meet with the attorney and client to assess whether I am appropriate to provide information on a case. A retainer will be requested based on the estimate of time required at $175 hour to prepare for testimony. Court Fees are additional (See below under Court Fees/Subpoenas).
Legal professionals may also retain my services to review a case and provide input or education about a specific issue that does not involve going to court or disclosing my services to the other parties in the case. This fee is $175 hour.

When it is necessary to provide a written report to an attorney, courts or other party the client will need to provide a signed release. These reports are charged at $175 hour and include document/note review and the actual report. The fees are not covered by insurance and will need to be paid prior to the release of the report.
Court Fees/Subpoenas
When possible, please request a subpoena from your legal representative be sent to me for either a morning (8am-12pm) or afternoon (1pm to 5pm) to reduce waiting costs. I have to plan the scheduling of other clients around my court time.

$750 retainer: For 1/2 day Vanderburgh or Warrick County Court hearing.
$1500 retainer: For a full day hearing in Vanderburgh or Warrick County.
**Additional retainer fees are required outside of these counties.
Retainers for court are due 1 week prior to the court hearing. The evaluation report will be released when the court retainer is paid. Any outstanding court costs are due 1 week following the court appearance. The evaluation report is only released to the attorneys and courts.
**Court retainers are non-refundable if the case is canceled without 48 hours notice to the evaluator.